Mandatory Athletic Meeting, Meet the Coaches, & Pizza Party
Sunday, August 14 from 5:00 - 7:00 p.m. in the Auditorium.
This meeting is required for all athletes (fall, winter, and/or spring sports) and at least one parent.
The Boosters' Club will provide free pizza and fruit for all athletes and their families. The coaches will be present to answer questions and greet our new and returning families. Please make this meeting a priority so that everyone understands the expectations that come with participating in sports.
Fall Sports Tryout Information
August 15, 16, and 17
Athletes must be present on all three tryout days to be considered for a team.
If you make a team, practice continues daily (all weekdays) for the remainder of the fall season. Athletes may only tryout for one fall sport.
Soccer: 5:00 - 7:00 p.m. at Herring Run Park
Field Hockey: 5:00 - 7:00 p.m. at Herring Run Park
Cross Country: 5:00 - 6:30 p.m. at Herring Run Park
Volleyball: 5:00 - 7:00 p.m. in the Gym
Appropriate footwear, sport specific safety equipment, and a water bottle are required for tryouts.
Cheerleading Tryouts
Wednesday, August 31 from 4:00 - 6:30 p.m.
Candidates will learn a cheer, chant, and jumps and be required to perform the newly learned skills in small tryout groups. Our cheerleaders cheer for Curley Football, TCHS basketball, and perform at local parades, competitions, and events. Fall athletes may tryout, but will not be permitted to participate in the Curley Cheer Team. The traditional season is November through February.
Participation in all sport activities require that emergency forms are filled out by parents/guardians. Additionally, a current physical must be on file prior to try out for sports. Physicals must be renewed yearly. Both forms are available
above
.
Summer Workout Packets

Follow Us on Social Media!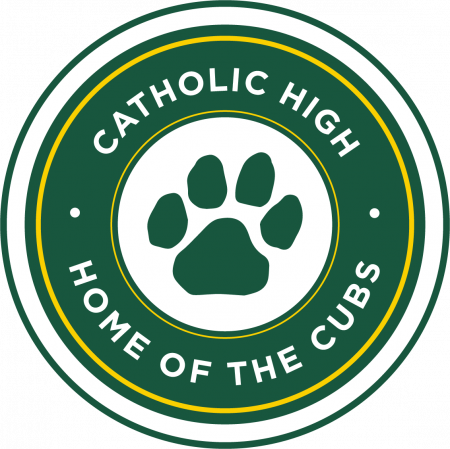 Facebook: @cubathletics

Twitter: @cubathletics
Instagram: @catholichighathletics
Snapchat: @cubathletics