Alumnae Association Coat Collection for Safe Streets Belair-Edison
November 24, 2020 - The month of November was busy for the Alumnae Association! Members of the Alumnae Association Executive Board, faculty and staff, and Tim's Automotive and Towing, collected coats for the Safe Streets Belair-Edison organization's Coat Drive. Mr. Dante' Johnson, Violence Prevention Coordinator for Safe Streets Belair-Edison, reached out to Catholic High's President, Dr. Barbara D. Nazelrod '68, to invite our school community to help them reach their goal of collecting 500 coats for children and adults in the Belair-Edison community. The Alumnae Association Executive Board jumped right into action and assigned themselves as representatives to collect coat donations for their geographic regions.
By the November 24 deadline, Catholic High collected 184 coats and several bags of winter accessories. The Alumnae Association is looking forward to working with local neighborhood organizations like Safe Streets Belair-Edison in the future.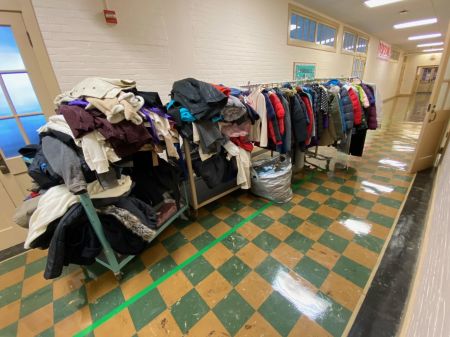 Mrs. Christine Gutowski Filippou '08
Coordinator of Marketing, Communications, and Alumnae Relations
The Catholic High School of Baltimore
2800 Edison Highway, Baltimore, MD 21213
cfilippou@thecatholichighschool.org