80th Anniversary Campaign
80 Years Strong: Lighting the Way ~ Empowering Women ~ Transforming the World
A Message from the President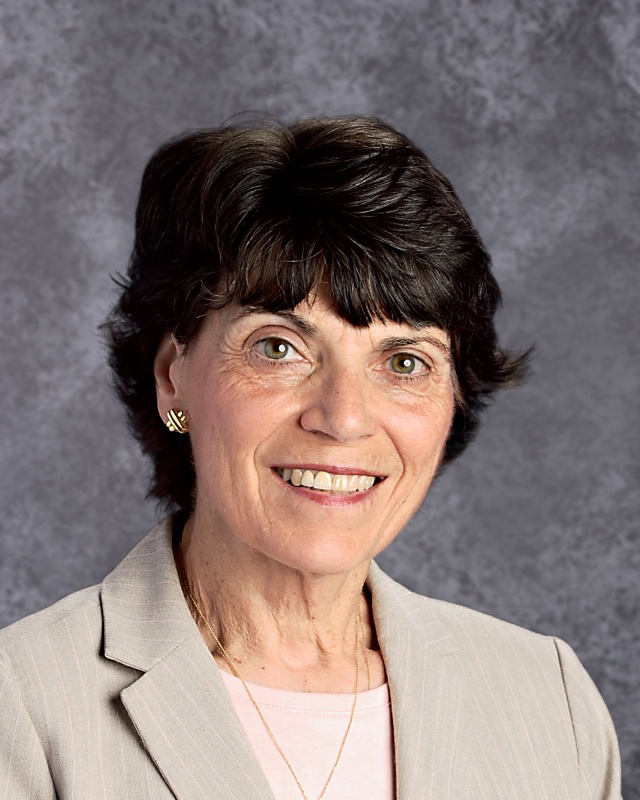 Dear Friends of Catholic High,
As a proud graduate and president of Catholic High, I am honored to be a part of this pivotal moment in our school's history. We have arrived at an exciting time in our 80 years of educating and empowering young women.
After months of planning, we are committed to position our school mission toward our next 80 years. I am pleased to share with you our campaign effort which propels Catholic High and our young women boldly into the future: Lighting the Way ~ Empowering Women ~ Transforming the World for 80 Years.
Sustaining and improving our quality educational programs are expensive and demand the dedication and support of the entire school and community. Our campaign plan is described in this material and includes: growing our annual giving program, renovating the western campus into a safe and accesible Driveway and Parking expansion, supporting and enhancing our STEM (Science, Technology, Engineering, and Math), and Biomedical Programs, and strengthening our endowment fund.
At the end of this three-year campaign, an even stronger foundation will be established, allowing Catholic High to let its light shine for years to come. Please take time to read our case for support and make Catholic High and this 80th Anniversary Campaign your giving priority. Your gift will light the way and empower our young women to transform the world!
Sincerely,

Barbara D. Nazelrod, Ph.D. '68
President
Our Case for Support
Empowering Women
The Catholic High School of Baltimore brings young women together for an exceptional learning experience that develops essential foundational skills and futuristic technological skills. Students experience creative paths and build a lifelong faith. Catholic High is an extraordinary high school that has cultivated and refined the face of a Catholic education through the encouragement of Most Reverend Michael J. Curley, Archbishop of Baltimore from 1921 to 1947, and Mother Mary Generosa McCafferty, Provincial Superior of the Sisters of St. Francis of Philadelphia. With their guidance and belief as our foundation, we continually challenge our school community to academic excellence, to responsible leadership, and to Christian community service. The Catholic High School of Baltimore is an independent Catholic school for young women and the only high school sponsored by the Sisters of St. Francis of Philadelphia. We continue to be a leader in the forefront of educating young women.
In order to continue our exceptional programs, we must strive to meet evolving needs to succeed. Our 80th Anniversary Campaign includes monies contributed over the next three years through annual giving, major gifts, and planned giving. The campaign will also establish additional scholarships/financial aid for families.
This undertaking makes a bold statement about the commitment of the school, community, and the Sisters of St. Francis of Philadelphia to Catholic education in Baltimore. The total goal is to raise $4,000,000 over the next three years.
CAMPAIGN GOALS
Renovating the western campus into an accessible parking area and driveway
The renovation of the western campus into a safe and accessible driveway for the drop-off and pick-up of 300 girls will provide our school and community with a secure and safe means of ingress and egress and relocate school traffic from Edison Highway. Catholic High will have a safe and secure Campus Entry and Exit Facility for students, families, and staff. This new Campus Driveway will also solidify Catholic High as an educational landmark. We have been committed to the education of young women on the hill of the Raming Estate in Baltimore since 1939.
In addition to renovating the western campus, Catholic High plans to add 80 trees to beautify the new driveway and parking lot. Be a part of this initiative to spearhead Catholic High's first major renovation by purchasing a tree and naming it in honor of you or a loved one! Trees are now available to be purchased with one or several different in-ground plaques. For more information on how to purchase a tree, click here!
Modernizing and upgrading classrooms used in STEM and Biomedical programs
Improvements and upgrades of aging labs, science rooms, outdated equipment, and technology will equip teachers with the necessary tools to enrich and expand laboratory instruction and to perform more complex labs. Our goal is to prepare our young women for STEM and Biomedical college courses and careers. As women are still under-represented in science, technology, engineering, and math in a globalizing economy, the education of women in this arena is key to the well-being of American families.
Strengthening the endowment for scholarships and financial aid
An increased endowment will offer continuing support through scholarships and financial aid for current families while helping to protect the future of Catholic High's prospective students. Many of our current students who are academically qualified to attend would not be able to do so if it were not for our endowment. It is vital that we increase student tuition assistance, so that we can continue to support an ever-increasing demand. Catholic High's endowment is strategically invested and generates growth. In addition, Catholic High is fortunate to have alumnae classes and individuals who have established endowed scholarships named after their class, in memory of, or in honor of their family or an individual. With a stronger endowment, we can continue to help many more students attend Catholic High.
Growing annual giving — the Green & Gold Fund
Gifts to the Green & Gold Fund enable us to offer dynamic academic programs in a nurturing environment to an inclusive community of young women. We provide a superior education for our students by enriching academic programs, advancing technology, enhancing extra-curricular activities and athletics, maintaining the physical plant, and offering financial assistance. We also nurture the personal development of the young women in our care and encourage them to work with others for the common good. Contributions support Catholic High's missions of educating young women in the Franciscan tradition. Make a gift to the Green & Gold Fund today!