80th Anniversary Campaign
80 Years Strong: Lighting the Way ~ Empowering Women ~ Transforming the World
A Message from the President
Dear Friends of Catholic High,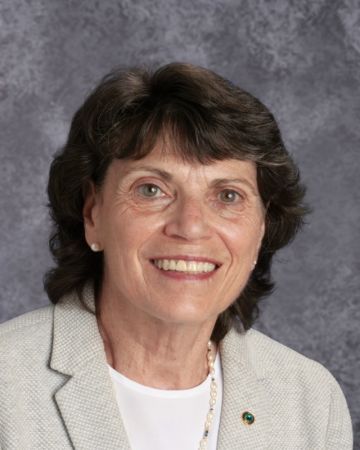 It has been an honor to be President during The Catholic High School of Baltimore's Historic 80th Anniversary Campaign. It was exciting to be a part of this multi-project, multi-year effort. As the campaign progressed, I witnessed the completion of two major capital projects – our first million-dollar endeavor - the 1.3-million-dollar renovation of the Western Campus Driveway and Parking Lot and the creation of the Biomedical Clinical Simulation Lab. This state-of-the-art facility replicates a real-life hospital environment including high-fidelity mannequins and advanced technology.
Catholic High's Board of Trustees, The Sisters of Saint Francis of Philadelphia, alumnae, faculty/staff, and friends committed to raise $4,000,000 in three years. The 80th Anniversary Campaign: Lighting the Way ~ Empowering Women ~ Transforming the World, exceeded our aggressive goal, raising over 4 million dollars through donations to Annual Giving and the 80th Anniversary Campaign.
The pages that follow acknowledge the individuals who generously contributed to the campaign and helped us to exceed our goal. I am pleased to share that we achieved a 25% increase in giving from all constituents: alumnae, faculty/staff, Board of Trustees, and friends during this campaign effort compared with the 75th Anniversary Campaign.
I would like to personally thank everyone who made this campaign a successful and memorable one. Please know that every gift made a difference in supporting our mission to empower young women through a superior education. As a result of this 80th Anniversary Campaign, an even stronger foundation has been established, reassuring that Catholic High's light will shine for another 80 Years.
Sincerely,

Barbara D. Nazelrod, Ph.D. '68
President


80th Campaign Donor Report


Our Case for Support
Empowering Women
The Catholic High School of Baltimore brings young women together for an exceptional learning experience that develops essential foundational skills and futuristic technological skills. Students experience creative paths and build a lifelong faith. Catholic High is an extraordinary high school that has cultivated and refined the face of a Catholic education through the encouragement of Most Reverend Michael J. Curley, Archbishop of Baltimore from 1921 to 1947, and Mother Mary Generosa McCafferty, Provincial Superior of the Sisters of St. Francis of Philadelphia. With their guidance and belief as our foundation, we continually challenge our school community to academic excellence, to responsible leadership, and to Christian community service. The Catholic High School of Baltimore is an independent Catholic school for young women and the only high school sponsored by the Sisters of St. Francis of Philadelphia. We continue to be a leader in the forefront of educating young women.
Our target goal was to raise $4,000,000 over three years. Catholic High is proud to announce that we exceeded our Campaign goal and raised $4,394,602!


Campaign Goals
Renovating the western campus into an accessible parking area and driveway
Modernizing and upgrading classrooms used in STEM and Biomedical programs
Strengthening the endowment for scholarships and financial aid
Growing annual giving — the Green & Gold Fund
80th Anniversary Campaign Video