GivingTuesday 2022
Support TCHS on #GivingTuesday - Transforming the 1939 Sister Arnoldine Kitchen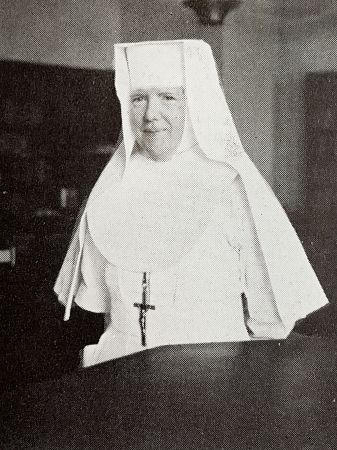 This GivingTuesday, help us kick-start the public phase of the Historic Kitchen Restoration Project in memory of Sister Mary Arnoldine, OSF! Join us on Tuesday, November 29 as part of the global GivingTuesday movement by making a donation to Catholic High. Your gift will assist in the $300,000 renovation of Catholic High's kitchen into a modern state-of-the-art facility!
Our Goal
Our goal this GivingTuesday is to raise $50,000 to start the renovation of our 1939 kitchen! Thanks to many generous donors, Catholic High has already raised $20,000! The Catholic High community has been extremely generous through the years and we are counting on you to help us reach our goal for GivingTuesday 2022!
About the Historic Kitchen Restoration
Sister Mary Arnoldine O'Connell, OSF was born in 1903 in Kilbrin, County Cork, Ireland. In 1925, she entered the order of the Sisters of Saint Francis of Philadelphia. In 1939, she began a ministry in education that would span 43 years with 42 years at Catholic High as teacher and Minister of Food Services, providing healthy meals for Catholic High young women for many decades. The original kitchen still remains as Sister Arnoldine would have remembered it in 1939. The outer cafeteria was renovated and named in Sister Arnoldine's memory (The Sister Arnoldine O'Connell, OSF Dining Hall) in 2008. The rear kitchen was never refurbished and is now in need of a complete restoration.
Sister Mary Arnoldine was the first supervisor of the kitchen and managed the operations of the kitchen and cafeteria for four decades. She was renowned for planning and cooking hearty meals, many of them Irish, and creating wholesome drinks and shakes for our young women of Catholic High. Beginning on GivingTuesday, we would like to devote the next year to raising funds to restore Sister Arnoldine's Kitchen. Together, we will be Cooking It Up With Sister Arnoldine ⏤ One Last Time. Our giving levels are lovingly proclaimed in her memory.
Giving Levels
Shepherd's Pie: $100,000 - $249,999
Beef Stew: $25,000 - $99,999
Corned Beef & Cabbage: $10,000 - $24,999
Fish & Chips: $5,000 - $9,999
Chicken Soup: $2,500 - $4,999
Potato Pancakes: $1,000 - $2,499
Seafood Chowder: $500 - $999
Irish Cream Milk Shake: $250 - $499
Mashed Potatoes & Gravy: $100 - $249
Bread Pudding: up to $99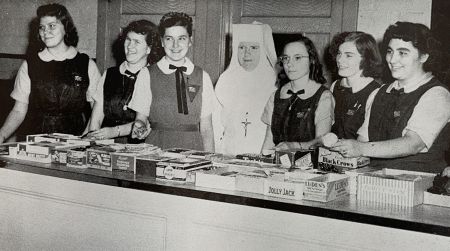 What Is GivingTuesday?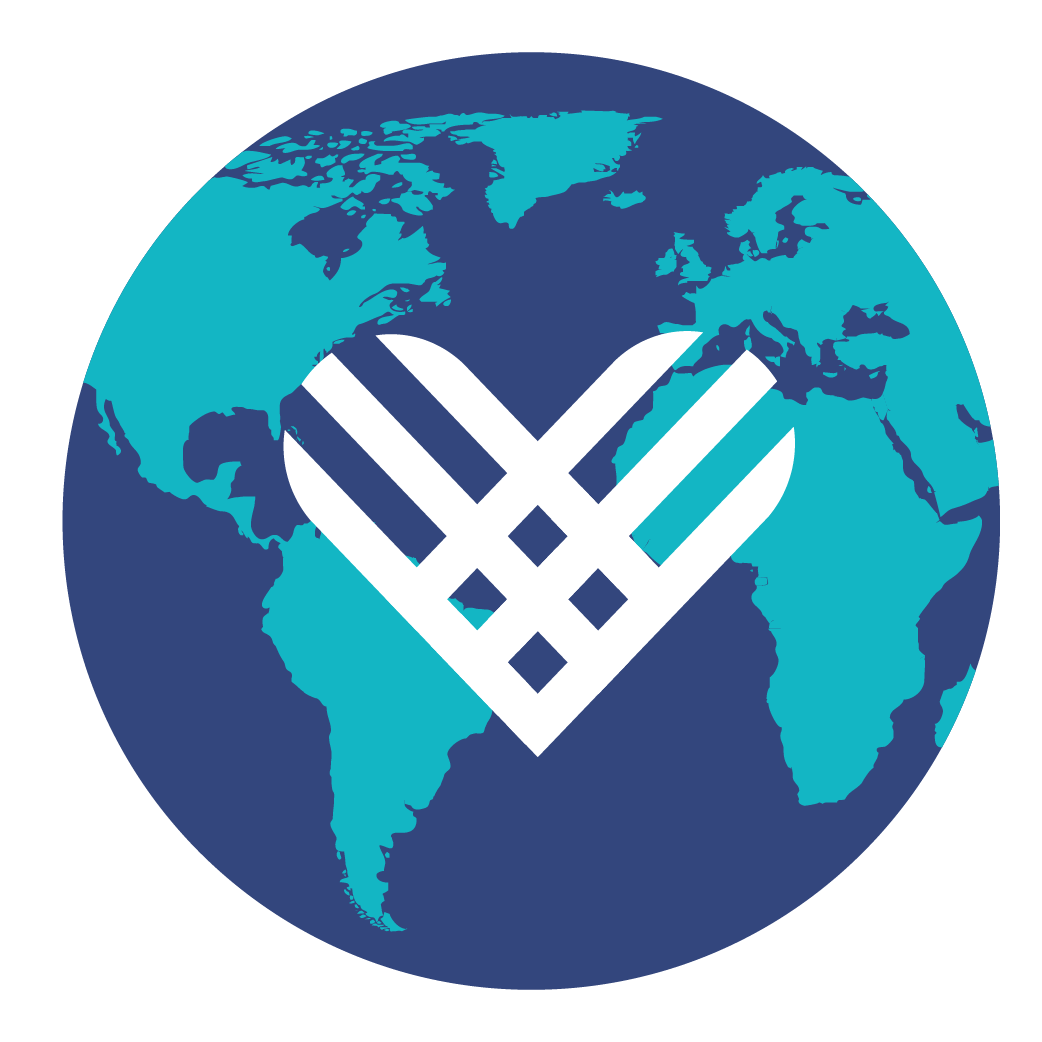 "GivingTuesday is a global generosity movement that unleashes the power of people and organizations to transform their communities and their world. GivingTuesday was created in 2012 as a simple idea: a day that encourages people to do good. Over the past seven years, this idea has grown into a global movement that inspires hundreds of millions of people to give, collaborate, and celebrate generosity."
Source: https://www.givingtuesday.org/about/faq/
---
Back to top